Here at Creator.org, we know that a big part of any creator's journey is learning. It seems TikTok shares this sentiment as well as they begin to include a new feed option called "Learn" within the app.
"Learn on TikTok" gives users the ability to "Explore a feed of fun and informative videos across Science, Art, Cooking, and more!"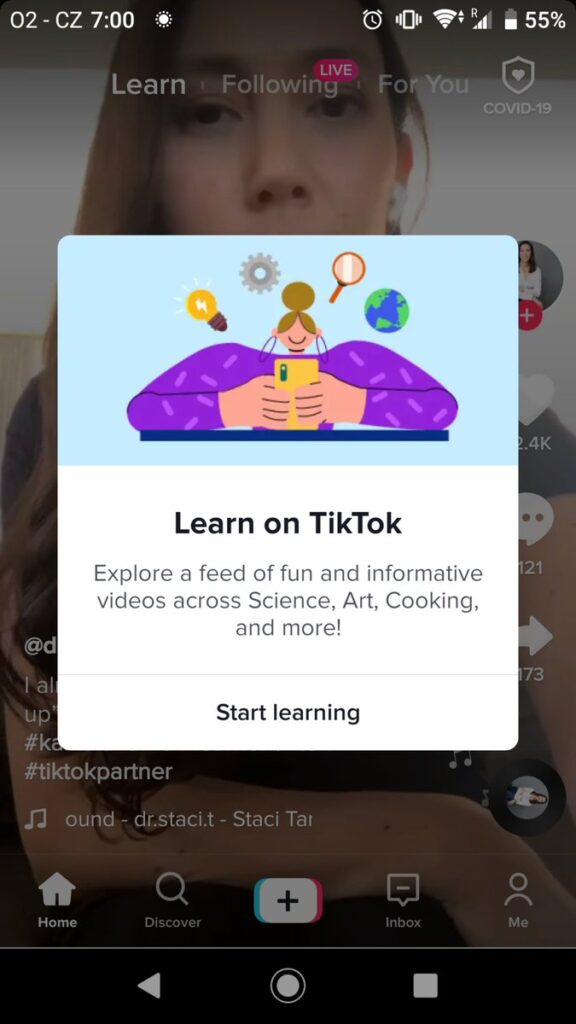 This new feed option comes in addition to TikTok's standard "Following" and "For You" feed options. The "Following" feed shows you recent posts from TikTok users you are currently following on the platform, and the "For You" feed shows you content that the algorithm believes you will engage with based on your previous app interactions and what's trending on the platform.
It is uncertain just how wide-spread and available this new feature is, but several users have reported seeing it.
During 2020 and our pandemic, we expect this new feature to be a great way for TikTok users to find informative, educational and engaging content on a wide variety of topics!